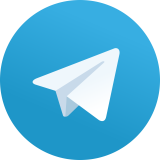 We got the official Telegram channel. Welcome!
>
Our history
Simbircite is the cornerstone of our company , named in 1985 in honor of the city of Simbirsk. Today it is a leading brand among the gifts and Souvenirs of Russia and the Volga region.
Developed by our company, in 1993, the fishery in 1996 received the status of folk arts and crafts of the Ulyanovsk region. The assortment of decorative items, jewelry, materials for landscaping, tools, lithotherapy, gifts and Souvenirs. All this can be seen in our salon – shop "KOPIEWSKI-Simbircite".
In 2000 Simbirtsit is registered as a trademark, and after 5 years, our company in the city centre of Ulyanovsk was erected a memorial sign Simbirtsit. The company, having extensive experience in the development of handicraft production, in 2006. initiated the creation of the chamber of crafts of the Ulyanovsk region, which brings together more than 250 artists. Organized by the company in 2007. exhibition – fair "On seven winds" and the festivals provide the revival of traditions of craftsmanship, as well as infrastructure development in General.
In 2018, we released our own mobile app for IOS and Android. Thus, every existing and new customer has an opportunity to have a full-fledged online store of our products in their mobile.
We are sure that our stone and its products will not leave anyone indifferent
Every day we understand that only with satisfied customers we are able to grow and make really significant actions.
SALE

Online-store

Discount system
for customers
Mobile app

Store app
in your mobile phone